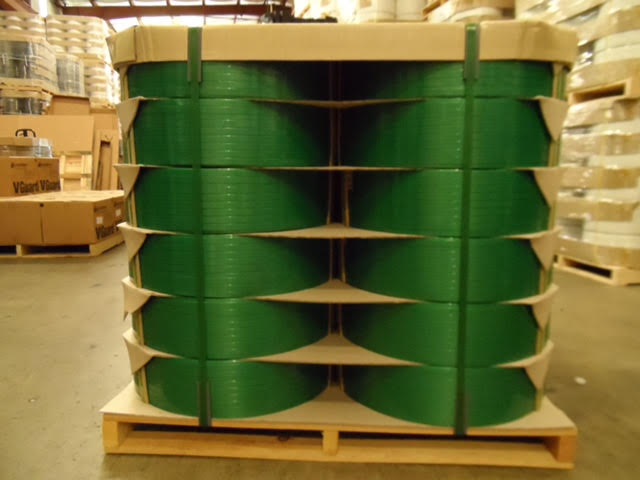 High-quality and reliable straps are an essential part of many woodworking and metalworking businesses. At Byler Industrial Tool, we utilize some of the industry's best machines to create strapping for a wide variety of purposes and applications.
Shop and facility owners often don't realize how valuable and vital strapping is until it's too late. Don't let your business and production times be affected by unforeseen accidents caused by loose and unsecured materials and products, whether they're in your facility or on a truck. Get the peace of mind and comfort you deserve with strapping built by our cutting-edge equipment and machines.
shipping straps
industrial strapping
transport strapping
pallet strapping
storage straps
steel
polyester
nylon
polypropylene
cord
metal
Why Do You Need Strapping?
Whether you're moving raw materials or finished products 1,000 miles or 10 feet inside your facility, it's important to make sure they are firmly secured. High-quality strapping is used to protect your investments during four stages:
Handling
Holding raw materials or finished products in place during the production process or while they're being moved throughout your facility isn't something to take lightly. Ineffective and unreliable strapping can result in major accidents and major financial losses, and that's why we strive to make the best strapping possible to help prevent disasters from happening.
Shipping
The risk of damage and destruction when a product is in transit is too great to go without industrial-quality strapping. We make straps that are created with several different materials, including steel, polyester, nylon, polypropylene, paper, composite, and corded/woven to match the strength and firmness you need when shipping various materials and products.
Storage
Unsecured materials and products in your shop or warehouse need to be tightly fastened and secured from the moment they arrive or are completed until the moment they're used or shipped to a customer. Our strapping is designed to help you maximize your storage space and reduce the risk of accidental damage.
Stacking
Strapping is essential if you're planning on using your shop or warehouse to stack your materials and products—especially if the stacking is done with forklifts and other heavy machinery. We create strapping that's designed to securely fasten, combine, reinforce, and hold materials and products, making them safe for all manners of storage.
Don't Risk Your Investments—Get High-Quality Strapping Today
Accidents happen, but you can significantly reduce your risk of catastrophic losses by making sure your most precious assets are securely fastened, held, and reinforced at every stage of the storage, production, and shipping processes.
To discuss the right strapping options for your business, call the experts at Byler Industrial Tool today at (615)763-6227.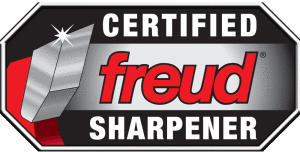 Byler Industrial Tool is the ONLY Freud Certified Sharpener in the state of Tennessee.