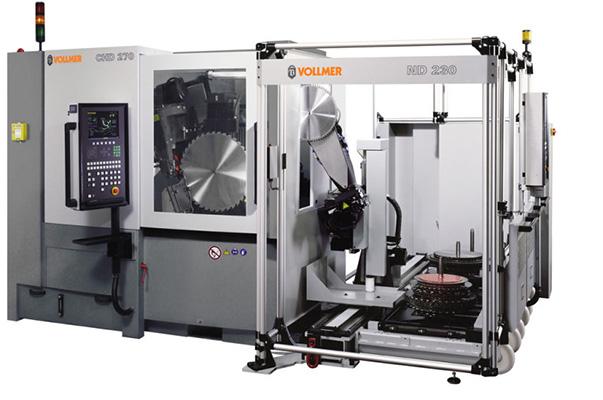 Carbide Circular Saw Blade Sharpening
The sharpness, reliability, and overall efficiency of the blades on your carbide circular saws are vital to your business. At Byler Industrial Tool, we know that you don't have time to waste on dull blades or ineffective sharpening methods that simply don't last. That's why we use only the highest-quality equipment and strictest quality control standards throughout our sharpening process.
What Do You Get When You Choose Byler Industrial Tool?
It's our goal to make sure every customer gets the sharpest blade possible for their carbide circular saws. We achieve that goal by following a strict multi-part process that includes the following equipment and steps:
Extremely detailed handling process upon arrival
From the moment that your saw blade arrives at our facility, it will be handled with the utmost care. First, we inspect and clean the blade. Then, we etch the customer name on the blade and enter it into our database, making it easy for us to track your blade for its lifetime and to perform additional service requests if necessary.
German-engineered Vollmer grinding equipment
When it comes to sharpening saw blades, accuracy and tight tolerances are vital for customer satisfaction and long-term results. Our grinding equipment utilizes fully automatic CNC grinders that give us the precision we need to make sure your blade's geometry is as accurate and true to form as possible.
Finest diamond wheels
Sharpening a carbide circular saw blade also requires protecting its overall structure. By using the highest-quality diamond wheels, we can ensure the mirror-finish quality that's necessary to give your blades the chip-free cuts you need.
Re-inspection and careful return shipping process
After we run your blade through our sharpening process, we'll thoroughly re-inspect its edge quality, concentricity, and runout to verify that it's up to our standards. Once verified, we'll carefully protect all cutting edges as we prepare your blade for shipment back to your home or business.
100% performance guarantee
Your carbide circular saw is an essential part of your workflow, and when you need it professionally sharpened, you deserve peace of mind. That's why we offer a full performance guarantee on our sharpening services, and if you're unhappy with the way it turned, we'll pay to have it shipped back to us for further work.
Trust Our Experience and Our Expertise
At Byler Industrial Tool, we know that industry standards change. That's why we constantly update our processes and equipment to make sure our customers get the best possible results, whether their circular saw blades are several years old or modern designs that feature plate stabilization, special coatings, and hi-density carbide formulations.
Contact us to arrange a blade sharpening today at (615)763-6227.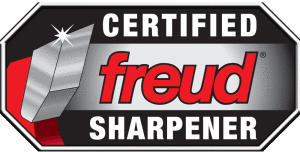 Byler Industrial Tool is the ONLY Freud Certified Sharpener in the state of Tennessee.