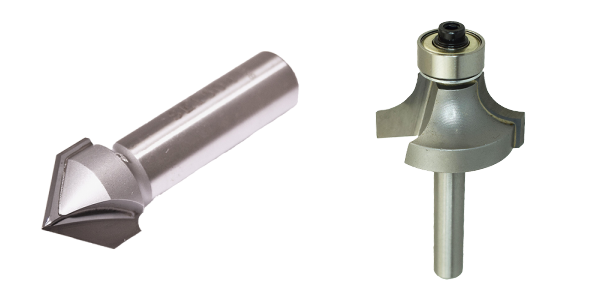 Carbide Tipped Router Bit Sharpening
A carbide tipped router bit is a woodworker's best friend—until it gets dull and unreliable, that is. Too often, woodworkers send their router bits off for sharpening, only to need additional sharpening a short time later. That's simply unacceptable for anyone, especially for business owners who run high-volume facilities.
Byler Industrial Tool believes in getting the job done right the first time—and that's why we offer a 100 percent unconditional performance guarantee. That means we guarantee the carbide tipped router bit you send us will come back to you with longer run times between service, better cut quality, and overall greater sharpness compared to what you'll get from traditional sharpening methods.
We Know the Value of a Sharp Router Bit
Your router bit is one of the most important pieces of equipment in your shop, regardless of the scale of your business. Because of its importance for woodworkers, improperly serviced and poorly sharpened router bits can result in serious downtime and additional work, cutting into your profits and leading to major headaches.
As with all parts that we service, we give every router bit that enters our shop the attention it deserves.
We start with a thorough cleaning and inspection process that includes replacing worn out bearings.
Then, we carefully regrind the bit while ensuring maximum shape accuracy.
Only after ensuring that every aspect of the bit meets our strict quality standards do we begin the careful packaging and shipping process to get the bit back in your hands as soon as possible.
Improved Router Bits Means Improved Sharpening Processes
The march of progress and technological improvement never stop, and to better serve our customers, we never stop learning about the latest advancements in the industry. New carbide tipped router bits are barely recognizable compared to their older counterparts due to innovations and improvements that can include:
Additional wings
Special coatings
Shear angles
Opposing sheers
Hi-density (nano-grained) carbide formulations
These advancements require knowledge and specialized tools to preserve and maintain—and we have both. Byler Industrial Tool is a Freud Authorized Service Center, and that means you can trust our experience, expertise, and cutting-edge equipment if you need a sharpened router bit.
Contact us today at (615)763-6227.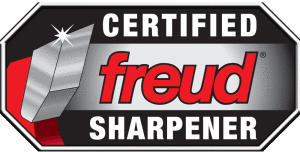 Byler Industrial Tool is the ONLY Freud Certified Sharpener in the state of Tennessee.