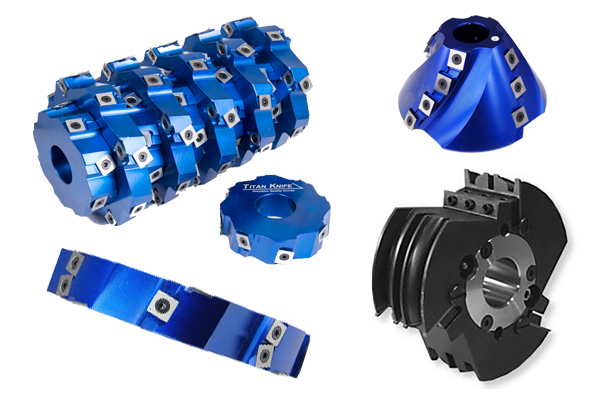 Whether you're running a high-production facility or a smaller boutique shop, insert tooling for things like router bits, cutter heads, raised panel heads, and groovers is one of the best ways to achieve the efficiency, accuracy, profitability, and peace of mind you need in your business.
At Byler Industrial Tool, we can set your business up with insert tooling that's designed to take your woodworking projects to the next level in terms of craftsmanship, beauty, and turnaround time.
What Are the Advantages of Insert Tooling?
Equipping your shop with insert tooling has numerous advantages, including:
Better product quality and consistency
With insert tooling, you are in total control of the consistency and quality of your products due to having the ability to change your own cutting edges as needed and on a per order basis with minimal downtime.
Switch to spare inserts during sharpening
Previously, getting your inserts sharpened meant downtime that could last for days. But with inserts, you can have a spare set ready to go while your main set is being sharpened. In addition, you can even bypass the sharpening process altogether and simply begin using your spare inserts full-time.
Extreme accuracy
Precision is extremely important when it comes to insert tooling. High-quality projects require high levels of cutting accuracy, and insert tooling is ground to be as consistent and precise as possible across a wide variety of wood types and materials.
Store inserts instead of cutter heads
Keeping a supply of spare cutter heads is space-consuming, which can be unacceptable for many people in the industry. With insert tooling, you need only store spare inserts, saving you room and eliminating clutter from your facility or shop.
Re-tip your own machines
Accidents happen, and sometimes certain types of wood can cause tips to break when they're not compatible. With a standard setup, you would have to wait for the head to be re-tipped. But with insert tooling, you can simply inspect the piece for damage and then load new inserts to continue the job with minimal downtime.
Interested in Insert Tooling? Contact Us Today.
Insert tooling is a great way to improve your woodworking business or hobby, and Byler Industrial Tool can help you make the transition. Whether you have questions about the technology or are wondering if it's the right solution for you, our team can give you expert advice and feedback for your business. Call us today at (615)763-6227.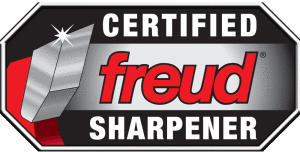 Byler Industrial Tool is the ONLY Freud Certified Sharpener in the state of Tennessee.