Solid Carbide Spiral Router Bit Sharpening
A high-quality solid carbide spiral CNC router bit is capable of easily cutting through a variety of materials, including wood, plywood, MDF, wood composites, and plastics. But even top-notch spirals can lose their sharpness and effectiveness over time. When this happens, wood and plastic workers send their bits off for sharpening, but they don't always get the results they want.
Not all sharpening services are created equal, and many processes involve shortcuts and cutting corners. At Byler Industrial Tool, we're dedicated to making sure our customers get back the sharpest and most effective solid carbide spirals possible after they send them to us for sharpening. To achieve that, we follow a strict and detailed intake, database, grinding, and shipping process to maximize bit sharpness, lifespan, and effectiveness.
Your CNC Machine Is Only as Good as Your Router Bit
Details matter when it comes to keeping your CNC machine performing as well as it did the day you bought it. And for many woodworkers, the most important detail involves keeping router bits sharpened, polished, and free from chips. When solid carbide spirals are neglected or sharpened via inferior processes, they can produce results that are at best frustrating and at worst disastrous.
Our servicing and sharpening process utilizes only the most effective equipment and processes in the industry, such as:
Walter Helitronic CNC Grinder
Getting the maximum performance out of your solid carbide spiral require running it through a high-quality CNC grinder. We service all solid carbide spirals on a Walter Helitronic 5-axis, fully-automatic CNC grinder that performs with extreme accuracy and precision.
Best diamond wheels in the industry
When a bit is properly shaped and sharpened, it benefits from longer run times and chip-free cuts. We can achieve the sharpness and shape that our customers need in their shops by using only the best diamond wheels.
Equipment, skills, and resources to handle an ever-changing industry
The use of composite materials means that service centers must constantly stay up-to-date on the latest sharpening technologies and methods. We strive to maintain cutting-edge techniques and equipment, which means we're equipped to handle up, down, and compression solid carbide spirals.
A Freud Authorized Service Center
Depending on your workload, being without one of your solid carbide spirals for even a day or two can put you in a serious bind. That's why it's vital that you choose a service center that will get the job done right the first time and work hard to get your equipment back to you as quickly as possible.
At Byler Industrial Tool, we're proud to be certified as a Freud Authorized Service Center, and we strive to uphold our reputation for excellence with every part we receive. Call us today at (615)763-6227 to arrange for your solid carbide spirals to be serviced by our expert technicians, and get the performance and long run-times you need to succeed.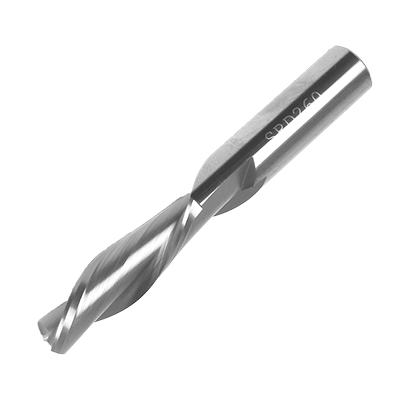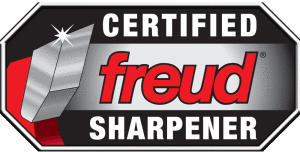 Byler Industrial Tool is the ONLY Freud Certified Sharpener in the state of Tennessee.