Description
The tool-free adjustability of the X-Series Bracket System™ for Pantry Cabinets allows you to easily position each roll-out shelf to accommodate items of varying heights.
The patented (#9364090) metal brackets screw to undermount and sidemount slides and with a simple slide/swing motion lock firmly into the wood pilasters.
Prefinished solid maple pilasters.
Available in pilaster widths of 1.25" and 2.5".
Pilasters can be ripped down to maximum roll-out size.
     THE PROBLEM                                                          THE SOLUTION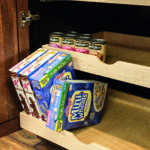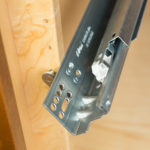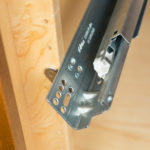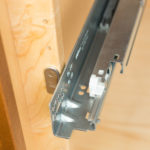 Most rollout shelf systems today offer no adjustability, resulting in you losing valuable space that you paid for. Some systems can be adjusted, but are not tool-free. This requires a labor intensive process to move shelves up or down. With our X-Series Bracket System, a single slide/swing motion is all that's needed to adjust.